ATTENTION! CONSIDERING THE NUMBER OF PEOPLE REGISTERED FOR A CONFERENCE AND SUBMITTED PUBLICATIONS ON DAY OF 28.04.2020 – THERE ARE NO PLACES IN THE FOLLOWING VOLUMES CHARGED WITH CONFERENCE FEES
IT IS POSSIBLE TO INCLUDE THE ARTICLE IN THE SUSTAINABILITY MAGAZINE FOR A CHARGE OF 1 800 CHIF. YOU CAN STILL SUBMIT THE ARTICLES FOR THE NEXT ZZL MAGAZINE ISSUES IRRESPECTIVE OF THE CONFERENCE IN MONOGRAPHIC POSITIONS – NO POSSIBILITY OF EXTENDING TO THE NEXT AUTHORS
Predicted form of popularisation of the science articles is free of charge only for active participants of the conference under the following conditions – that is only for the people who will participate in the whole session on 19.06.2020:
We ask you to register until 30.04.2020 only through the panel:
https://mcbi.pl/konferencja/zarejestruj-sie/
Please enter in the "comments" section precise information about the interest in publishing of the article in free book volumes dedicated to the organised conference.
CONTACT:
Please direct all questions to: Joanna Mrowiec-DenkowskaJoanna.Mrowiec-Denkowska@polsl.pl
You are welcome!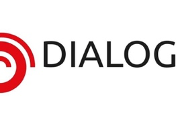 X International Conference "Social and humanistic sciences and technical sciences – the scope of cooperation for social and technological progress" organised in Gliwice on June 19, 2020 in the Education and Congress Centre ul. Konarskiego 18B, Hall: D, E , J, is financed under the programme of the Minister of Science and Higher Education under the name "DIALOG" in 2016-2019 ″ 
Conference is realised as a part of the project of the International Centre for Interdisciplinary Research. The project approved for funding through a competition announced on July 1, 2016 by the Minister of Science and Higher Education as a part of the "DIALOG" programme constituted by the Statement of the Minister of Science and Higher Education of June 27, 2016 on the establishment of the programme called "Dialog" (M.P. pos. 596).
Our previous post-conference volumes are below: